Here I am on New Year's Eve day finally sitting down to write out my goals for the year. While I've been mulling over these ideas for weeks (some for months), finding the time to actually write them down can be challenging. Think three little ones under 5. Homeschooling. Farm planning. House construction projects. Life. So here I am.
Over the last several years I've noticed a trend among many of the podcasts and blogs I follow to pick one word to encapsulate your intentions for the year rather than set specific goals or resolutions. While I am very much a Type-A planner and enjoy having specific goals to work toward, I like the idea of having one single word to help guide my plans and intentions for the year.
The first word that immediately came to mind was Organize. (Remember that Type A personality?!) But it didn't quite feel right. It was too tactical. It also felt insufficient and boring (especially compared to all these bloggers choosing words like Creativity, Savor, Flourish, etc). What am I really hoping to achieve by being more organized? Ultimately I came to the realization that the idea of organization stuck out to me because in periods of my life when I have been most organized I have been less stressed and could enjoy life more. But the word organize still felt too limiting and more task-oriented than a relationally-oriented person like myself would like.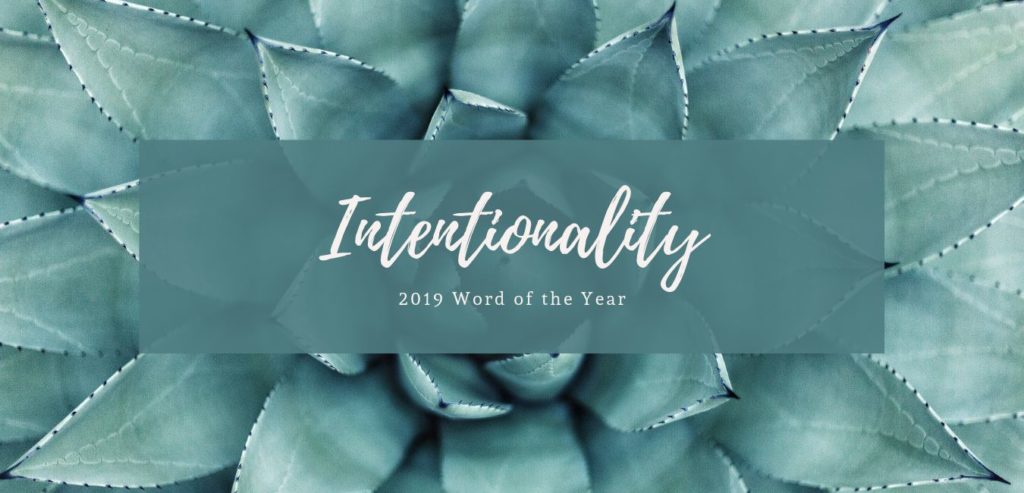 Word of the Year - Intentionality
So I gave myself time to dwell on the subject a bit more and broadened my word to the concept of Intentionality. I want to be intentional in how I spend my time, how I cultivate relationships, how we build our new business, how we structure our homeschooling, how we nourish our bodies. Staying organized is a tactic I'll employ to help me be more intentional in many areas of life, but it's not the underlying motivation.
I recently purchased a new planner from Living Well Planner and one of the first pages is designed to get you thinking big about what you want for the year. Here's the current rendition of mine (fully open to editing a bit here and there!):
This is the year I will make establishing our business and blog a reality!
This is the year I will do MORE productive planning so I can be present in each moment.
And LESS stressing and reacting.
This is the year I will choose peace and intentionality over being overwhelmed.
To do big things this year, I must do serious prioritization to get started today.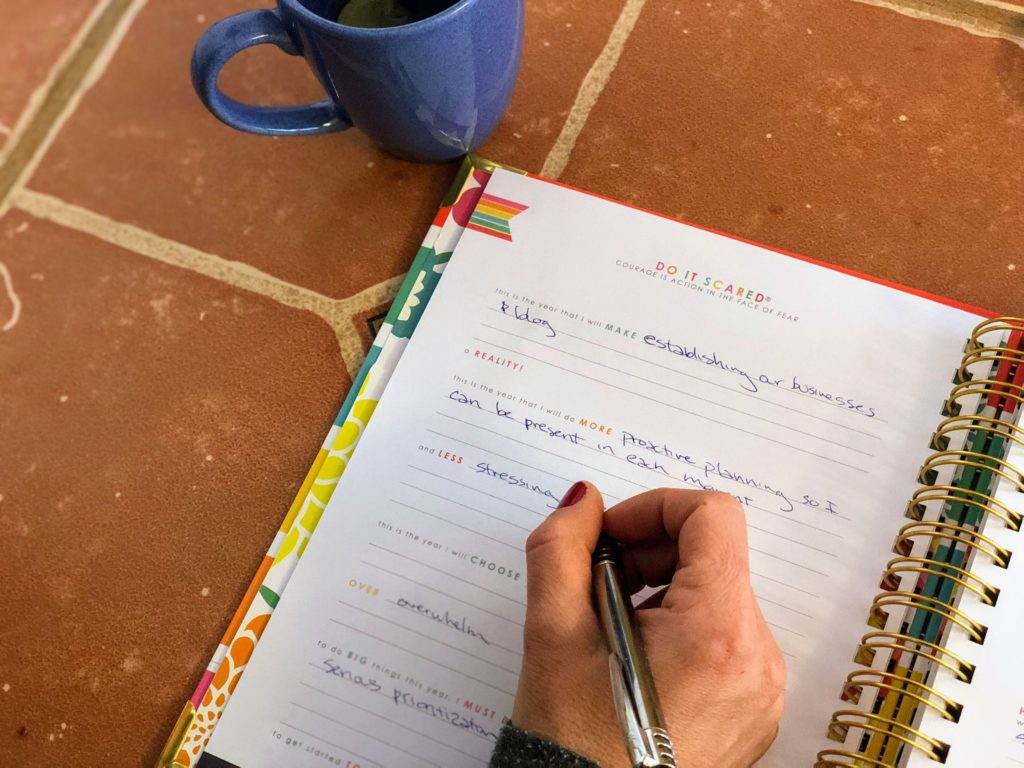 I realize that these are not SMART goals with specific, measurable tasks attached to a deadline…but it's not supposed to be. It's more of a guiding principle. A north star to point toward as I make little every day decisions.
There's still a place for setting goals (and I'm working on those too), but for now this is a time of establishing my foundation. What's the vision for where I want to be when I reflect back at the end of 2019? Will I see deliberate choices that led us to more quality time together as a family rather than just going through the motions in an attempt to keep up with life? Will I see deeper relationships with friends new and old? Will I have fed my family and community with the freshest quality food possible? Will I find creative ways to carve out time for myself to read, write, create, and exercise? I hope I see not just these things, but also the unexpected ways this idea of intentionality plays out in my life in 2019!
Are you a New Year's resolution person? Do you have a word of the year already selected? I'd love to hear what you're working toward this year!