After listening to Joshua Becker's book The More of Less: Finding the Life You Want Under Everything You Own earlier this year, I was inspired to embrace a more minimalist lifestyle. I wanted to be more intentional about the items I owned. More purposeful in my purchases. Less of a collector. Trying to only keep the items that "sparked joy" (as Marie Kondo advised in her book The Life-Changing Magic of Tidying Up – another good book I listened to last year). Here's a few thoughts on what our move taught us about minimalism with kids and a few tips on how you can take steps toward minimalism in your own life.
Marie Kondo recommends gathering all of one category together so you truly know what you have, which I found helpful. So we started with clothes. Gathering everything out of drawers, closets, "extras" I had stored at work, anything we could find. Steve already owned less than I did, but he shrunk that pile down even further. I went through all the kids clothes, trying to somewhat follow the guidelines of a capsule wardrobe so that any shirt and pant combination they picked out would work together. We have a very independent toddler who is insistent on picking her own outfit each day and has favorites, so some items were non-negotiable. When doing this, I highly recommend designating one drawer for each child so all their clothing items are easily accessible in one spot and can be viewed together.
Then I tackled my own clothes. I found myself in the tricky spot of really needing two sets of clothes – items I needed right now as a nursing mother still coming back into her own body and items I knew I would want again in a few months when I was no longer limited in my options. Even so, I tried to trim back the nursing/maternity items significantly and found great joy in being able to bless other new and expectant moms with gently used items!
To add more objectivity (and fun!) to the process, I invited two co-workers over to help me purge clothes – complete with dinner and a big glass of wine. In the end I probably parted with about half of my clothes and was proud of the fact they all fit into the four wicker baskets that would become our new "dresser" in the cabin. Plus a few hanging items. Not bad.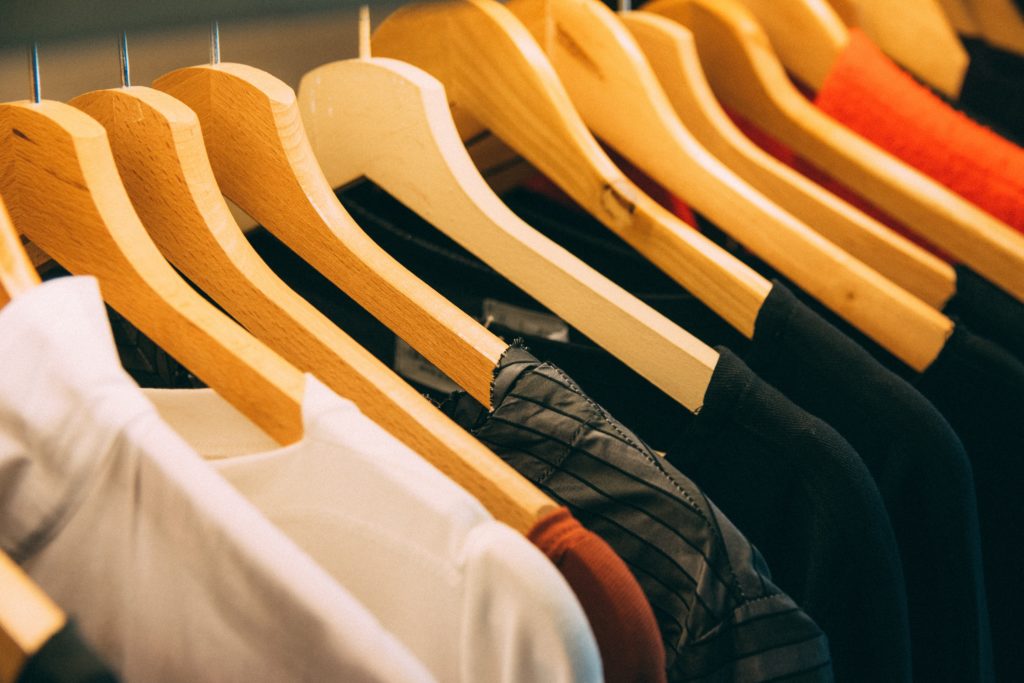 Books were next. Steve and I have a thing for books. Many of our first dates were to bookstores. One of the first "home improvement" projects we tackled in our house was to build a little free lending library so we could place books outside and let neighbors and friends exchange books daily. I also have seen the research about how the number of books in a child's home is correlated with their educational attainment level. And while I do enjoy listening to audiobooks (it's just easier to do at this point in life as I can listen while doing the dishes or folding laundry), there is something I prefer about a physical book. So while we went through our collection and donated at least 5 large bags to our local library, we still own quite a few books. And I'm okay with that. Having physical books in our house is something we value as a family, so we'll make space for it. Minimalism is about getting rid of the items that distract you from what's important rather than just getting rid of everything.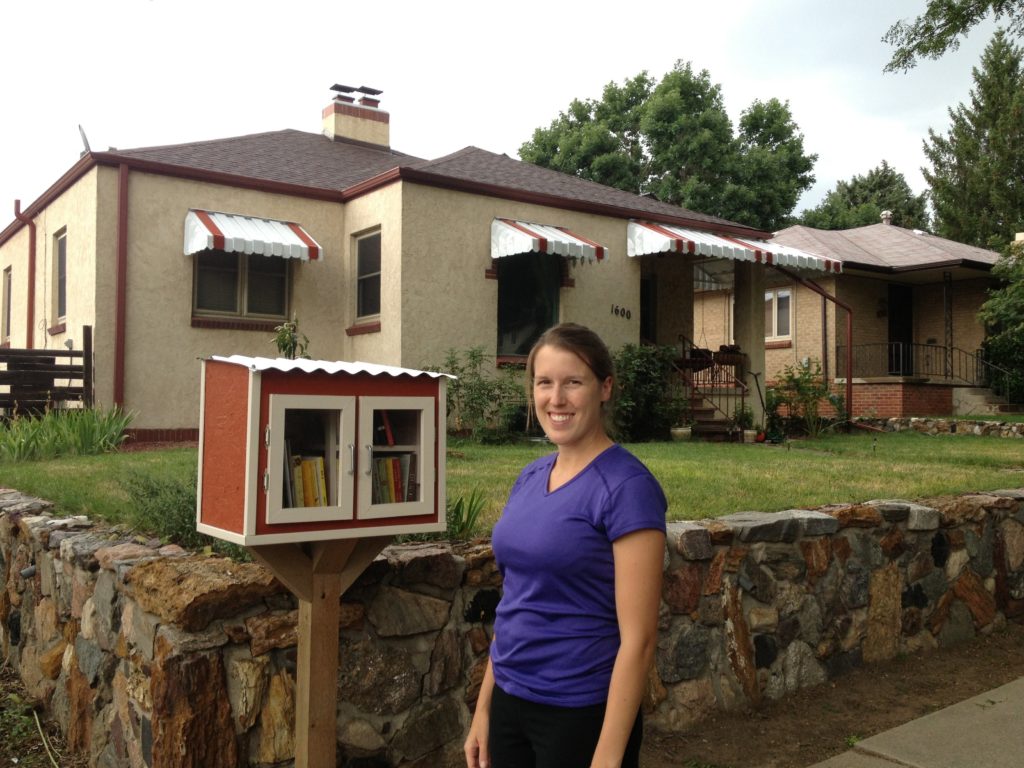 Toys are a tough one and each time we go through a purging process, we're always amazed at how many toys we've acquired. We have involved our kids in the process as we've set up bins for toys we plan to keep and those we plan to donate. Surprisingly, they are very quick to donate many items and we have had to stop our own sentimentality from getting in the way of really seeing what's important to them. With three kids at slightly different stages, it still feels hard to get rid of all the items that the next kid might enjoy in a few months. We prioritized keeping the sports equipment, play kitchen (although we reduced the number of items significantly because those little food items can get out of control quickly!), one doll for each kid (playing family is a popular choice at the moment), and a few wooden cars, trains, blocks and tools. We loosely followed the guideline of having one small basket of toys for each kid along with one bin of arts and crafts supplies. It's a never ending process and ultimately we want to invest in a few high quality toys that encourage their imagination and creativity!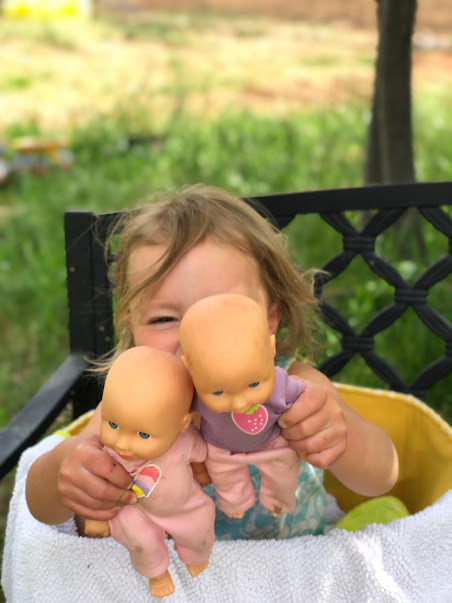 On we went through magazines, DVDs, paper clutter. Donating, recycling, shredding. And then we ran out of time before we needed to start actually putting items in boxes to get ready for the move. While it was incredibly helpful to have family come in to town to start helping us (and we never could have gotten it all done without them), we came to a point where we had to say just put everything in boxes and we'll deal with it later. So on moving day as we looked around at all the stuff and all the boxes, it felt discouraging more than anything else. As we were trying to make strides toward minimalism, how did we still have so much stuff?! One of the challenges we face is trying to determine if we should keep extra items for the future – will we need those linens and dishes for the future bed and breakfast? will we want those supplies for homeschooling? can we repurpose that item for another use? For now we decided to keep many of them, although I'm not convinced it's the right decision. 
While some friends have offered their condolences when they heard we're living in an 800 square foot cabin, we've really embraced it and are looking forward to the lessons it will continue to teach us about living a minimalist lifestyle. Already we've determined there are more clothes and toys we can donate. We can continue to pare down items in all categories. One statement Joshua Becker made keeps playing on repeat in my head – "Embrace the idea of one. When one can be enough, embrace it." 
Even though Steve's parents are building another bigger house on the property that will be finished in a few months (and they've graciously offered to let us move into it), we want to keep a minimalist mindset and not fill every square inch just because we have the space. We will continue to keep the three kids sharing a bedroom, we'll keep as much open space as we can and will embrace reducing the clutter to focus on the things that add the most value to our life. Have you considered embracing minimalism? We'd love to hear your thoughts, tips and motivation as we continue on this journey together!